As we enter the run up to the end of May, we can't wait for the summer to come and enjoy the outdoors, the sun, lots of relaxation and moments for Celebrating Life at home.
Those of you who have a terrace or garden are already preparing your favourite spot with your perfect garden sets. But sun lovers need another must, sun loungers! Truly, the biggest players of this season.
These pieces of furniture are not only an inexhaustible source of naps, comfort and sunshine, but also add an ideal touch of style and sophistication to our outdoor spaces. Whether on a small terrace, in a garden or by the pool, they are perfect for enjoying the good weather and, as such, part of the home decoration. Besides, they are made from more than 70% recycled material!
Haven't you seen our selection of sun loungers? In our SHAF shop we have various models of sun loungers available, perfect for the start of the summer. Below, we tell you a little bit more about each of them!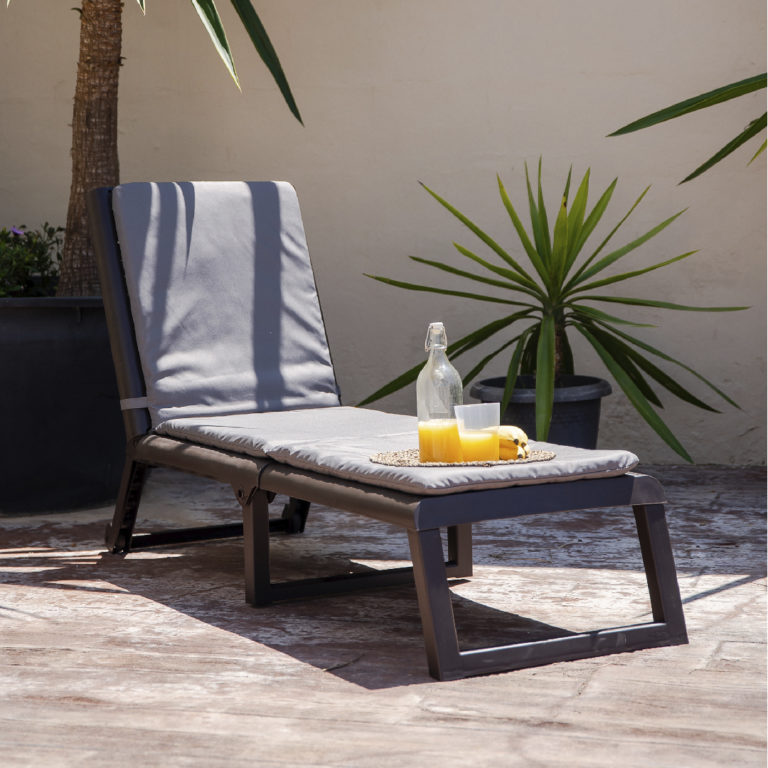 Dream Antracita
A simple, elegant and very comfortable design for outdoors. Our sun lounger DREAM ANTRACITA is designed to be folded in 3 parts for quick and easy transport
For reading, sunbathing, having your favourite aperitif. The DREAM lounger offers maximum comfort thanks to its padded cushion and 4-position adjustable backrest.
Its imitation rattan design and straight lines make it a perfect fit in any environment.
Antibes
Looking for a more classic lounger design with more rounded lines? The design of our sun lounger ANTIBES is very simple. As much as sitting on the beach and enjoying a sunset.
This folding sun lounger is available in four colours: white, anthracite, green and wenge. When we designed it we thought about your comfort at all times, that's why it is multi-position and has wheels so you can easily move it.
In addition, its backrest is adjustable and has a safety locking system for when you want to fold it up.
ANTIBES is a classic that never goes out of fashion.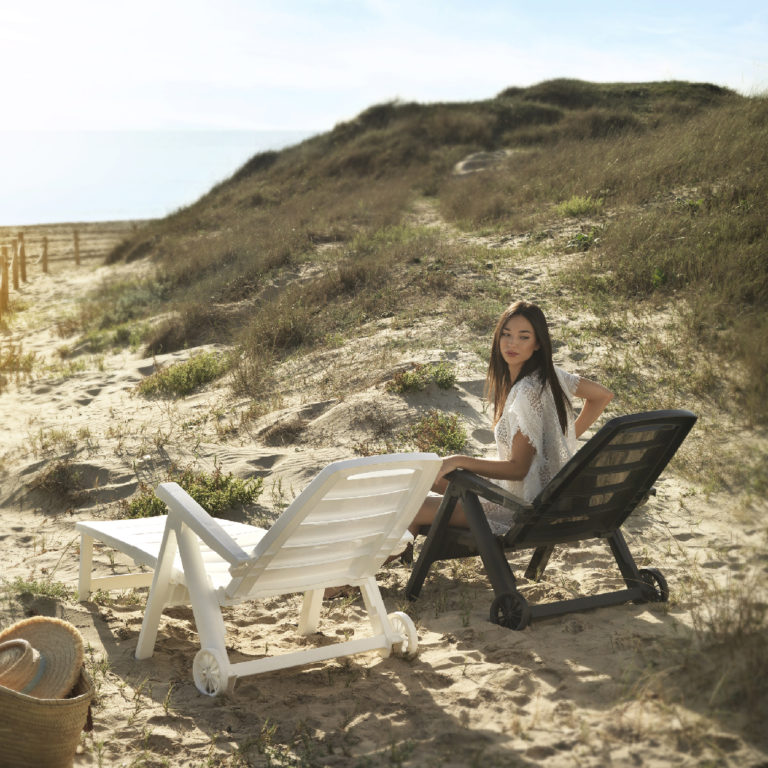 Caiman
A vintage touch. A retro yet modern touch for your home in a sun lounger with rounded lines.
This design stands out because it is super comfortable thanks to its armrests, its cushion and its backrest with 4 positions.
Our Caiman sun lounger is available in white, green and brown.
Summer naps on your terrace now have a name!
And now that you've seen them… we look forward to seeing you in our SHAF Shop to celebrate the summer!