This edition was a reunion for the international household consumer goods industry after two years of absence due to the health crisis. The latest trends in tableware, kitchenware and homeware were presented, with a unique and diverse offering for the entire ecosystem worldwide.
Our stand this year, inspired by the motto "Life begins at home", brought together our entire portfolio of sustainable solutions for the home across the Cleaning Solutions, Kitchenware and Home Storage areas. A portfolio inspired by practicality and sustainability, to improve home care.
This edition was very special for us, as we received the Ethical Style by Ambiente 2023 label days before the event. It's a recognition of exhibitors who offer sustainable and socially responsible products, as a result of our commitment to sustainability. It's a commitment that led us to build our own recycling plant in 2012, where we transform more than 20,000 MT/year of post-consumer recycled plastic.
With this recycled material, and thanks to our unique "Sp-Endless Lifecycle" technology, we're able to produce new sustainable products in our own manufacturing plants. These go back to consumers' homes, feeding our unique 360° recycling process.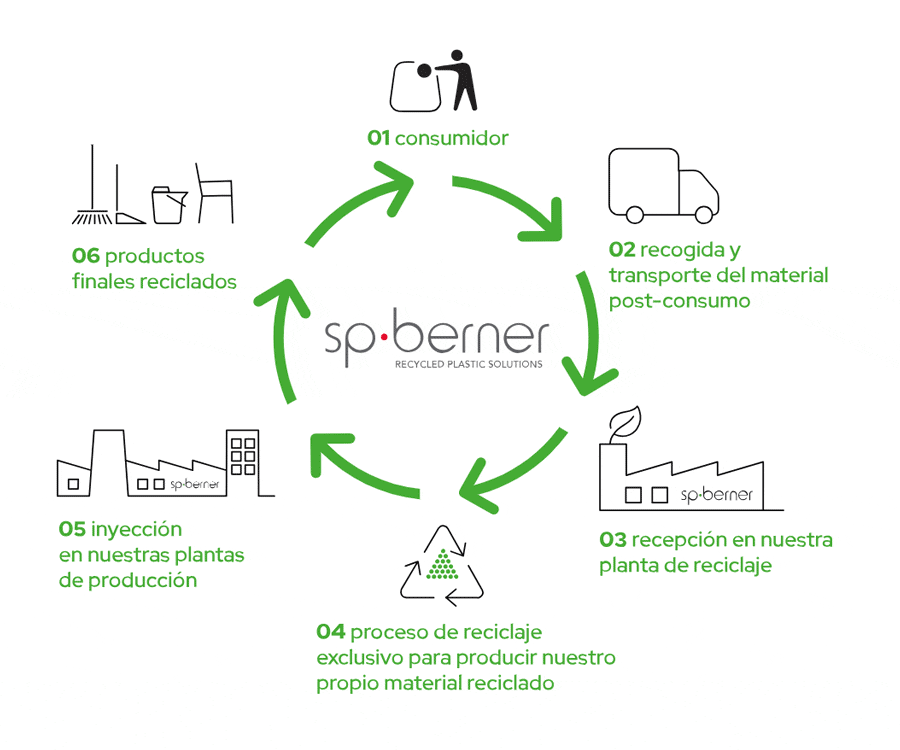 It was an exciting start to an event where we were visited by more than 200 companies in search of sustainable solutions for the home, plus new tailor-made projects to meet the needs of increasingly demanding consumers.
Over the five days of Ambiente, we met some of the most important agents in the sector, which allowed us to exchange opinions, discover other visions and generate synergies. This opens up many opportunities for us, and allows us to keep on top of trends in the sector by focusing on innovation and eco-design.
Following these inspiring few days, we continue working to offer you the most sustainable and innovative solutions. Aimed at making life in the home easier for millions of people, combining quality, comfort and functionality.
Thank you, Ambiente!